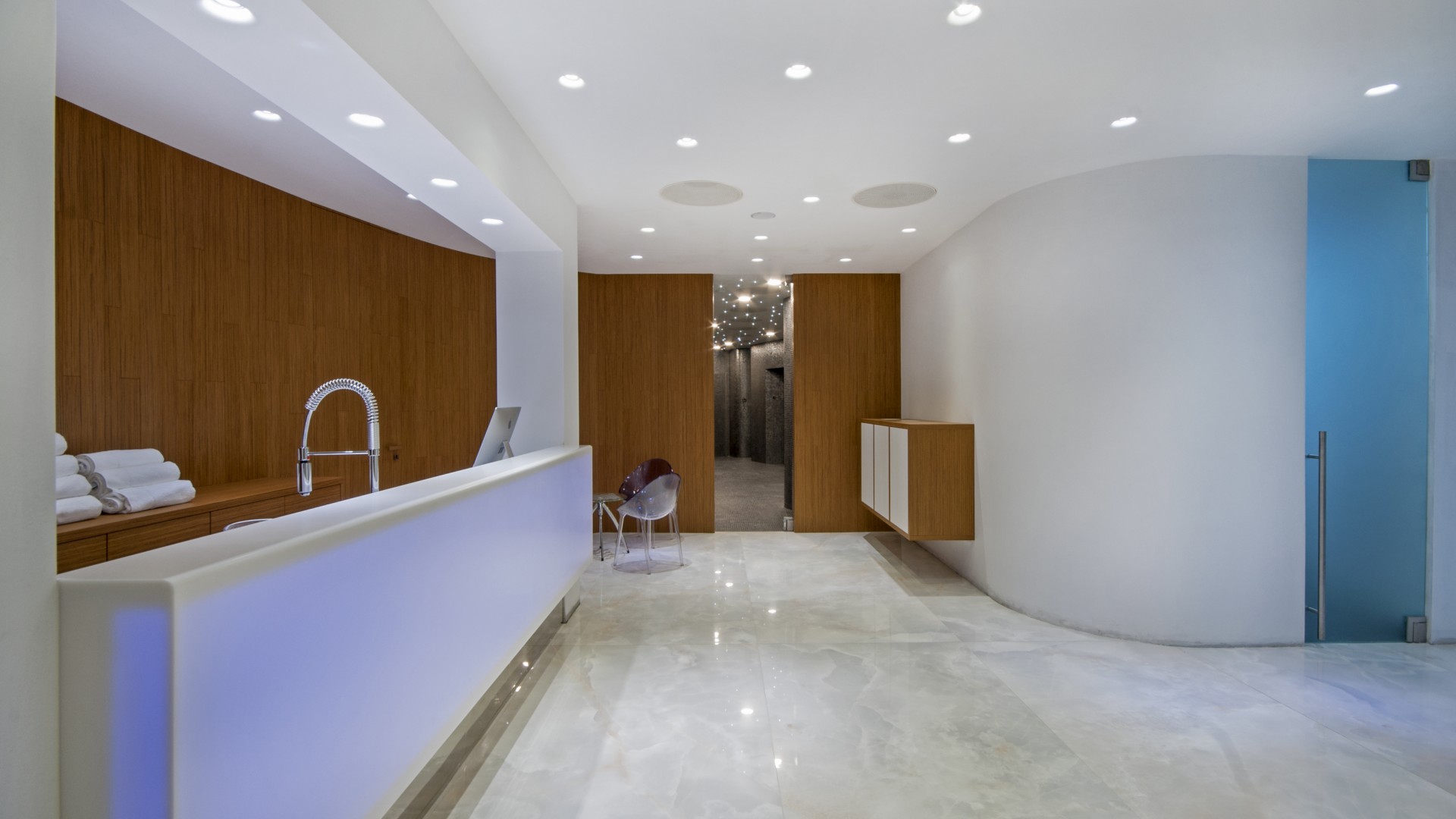 TEAK NATURAL UNIQUENESS, STAINLESS NOBILITY, ONYX BEAUTY
Intro
The Wellness Resort is the pride of Luxury Spa & Wellness Hotel Prezident.
A fifteen-meter swimming pool decorated with a unique onyx wall- 12 square meters of backlit semiprecious mineral mounted above the pool.
Modern design and elaborate details of sauna and steam rooms will captivate you. Relax in bio-sauna with aromatic fragrances, visit Finnish sauna made of cedar wood, draw new strength and health in the tepidarium with Himalayan salt, detoxify your body in aromatic steam.
There is variety of facilities to cool yourself- ice fountain, experience showers and a plunge pool, which is complemented by a warm massage pool with minerals of Karlovy Vary mineral waters. You can take advantage of beneficial effects of contrast hydrotherapy- regular alternation of cool and warm pool.
Would you like to jog, tone your muscles, or join the Tour de France? Then visit our fitness center with professional Kettler equipment, including virtual cycling simulator.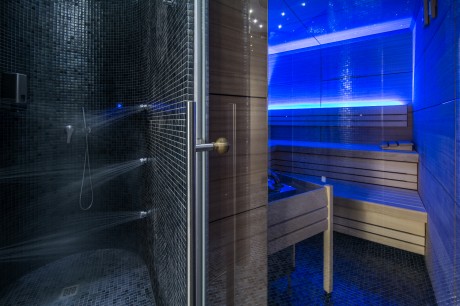 Opening hours
SWIMMING POOL & FITNESS
MON
09:00-21:00
TUE
09:00-21:00
WED
09:00-21:00
THU
09:00-21:00
FRI
09:00-21:00
SAT
09:00-21:00
SUN
09:00-21:00
SAUNALAND
MON
15:00-21:00
TUE
15:00-21:00
WED
15:00-21:00
THU
15:00-21:00
FRI
15:00-21:00
SAT
09:00-21:00
SUN
09:00-21:00