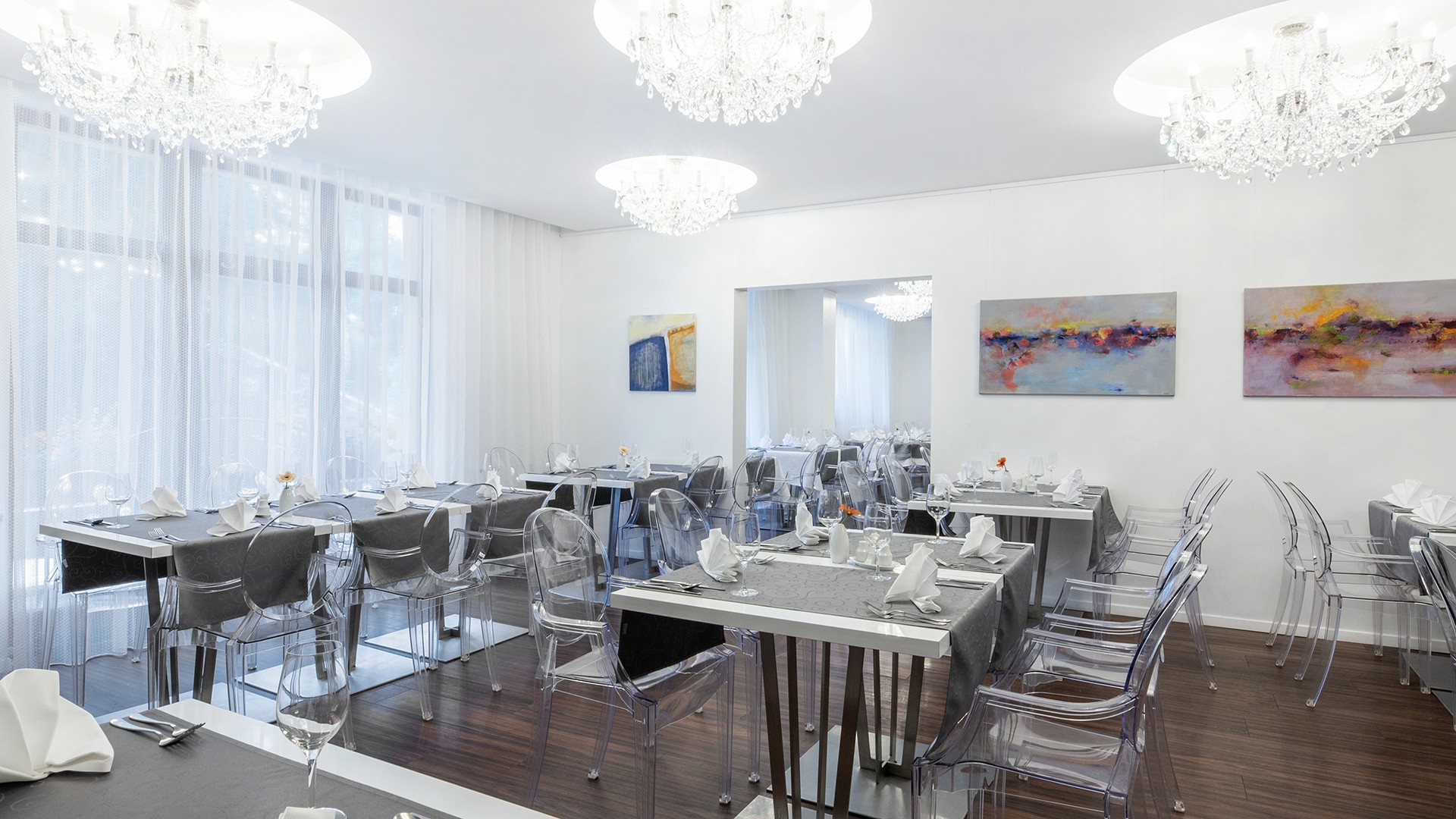 Gastronomy is a significant part of our lifestyle. It also determines our health to a certain degree.
The goal of our cuisine at the Prezident Hotel is to support the beneficial effects of special cures, and to help clients experience and practice a healthy diet. The menu includes specialties of domestic and international cuisine, which are always prepared with special care, in order to taste good and be healthy as well.
Half board and Full board program offer choice from a wide variety of soups and main dishes, fresh or marinated fish, game and of course poultry, pork or beef meet prepared in different ways. There is also a wide selection of fruits, vegetables and salads. Desserts and sweets are prepared in our own confectionery.
Breakfast, lunch and dinner are served in a buffet style.
We will be pleased to prepare a menu according to individual requirements for our guests with diabetes, gluten-free diet, vegetarians, vegans or clients with allergies. Please inform us about your special dietary requirements when you book your stay.
Our chef's specialties are available in "a la carte" menu.  
The restaurant is fully air-conditioned, with Wi-Fi connection free of charge.
The whole area is completely non-smoking.

Breakfast:  7:30 – 10:00
Lunch:  12:00 – 14:00
Dinner:  18:00 – 20:00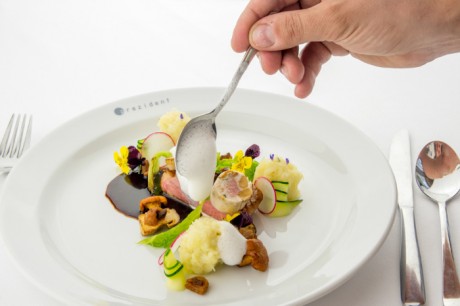 Art Gallery
Our restaurant awaits not only gourmet but also aestetic pleasure. 
The current exhibition of paintings is from the artist Eduard Milka. 
Come to feast your eyes and warmyour soul with these beautiful master pieces.
"How wonderful to dine in a restaurant full of art!"
Iva Reichel