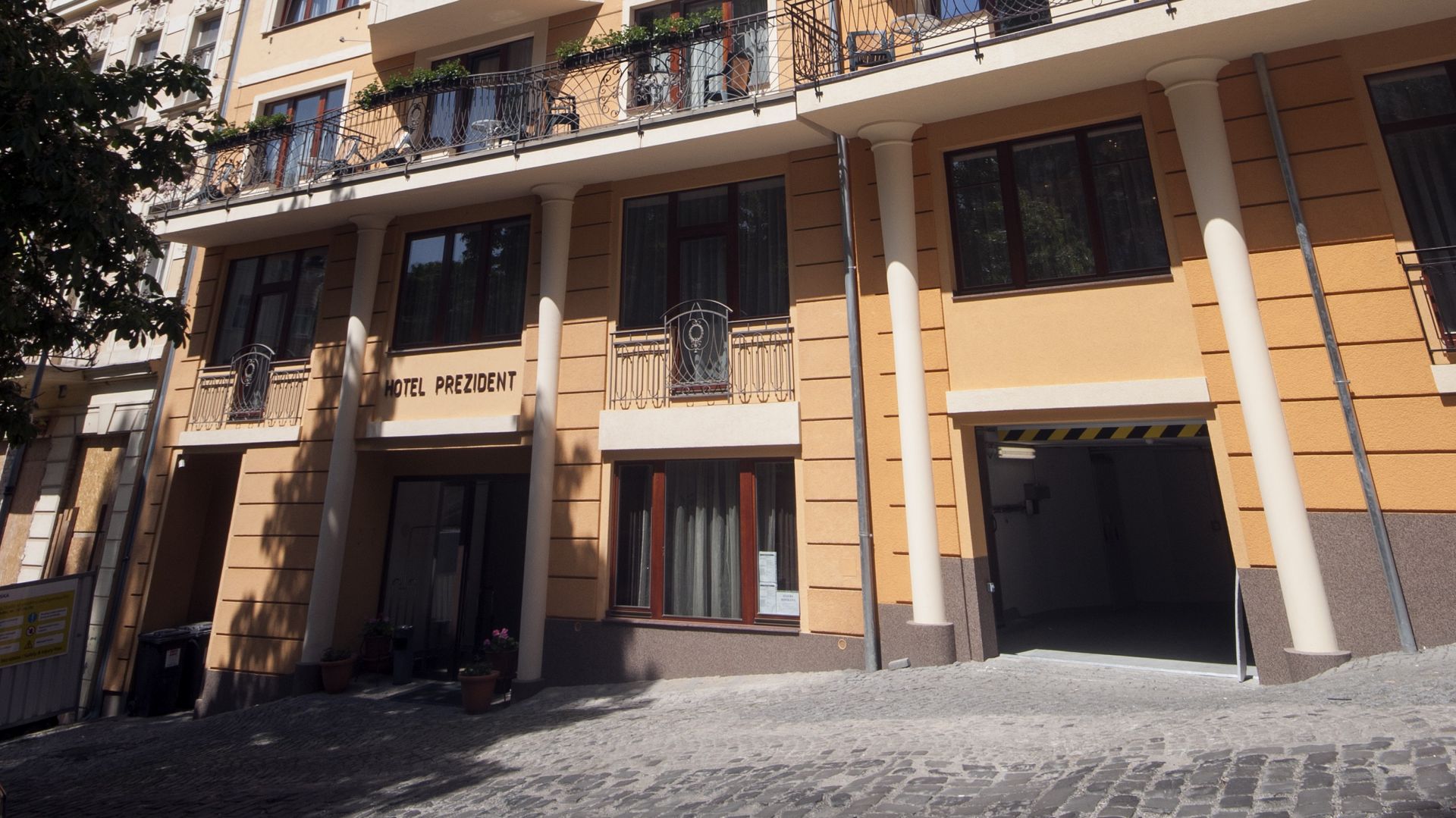 Due to the fact, that our hotel is located in the spa zone, just a few steps from the Hot Spring, the parking possibilities of the Prezident hotel are very limited.
Hotel Prezident has 5 parking spaces in the hotel garage. The reservation of a parking space must be made in advance, at the same time as the reservation of your stay. The price is 385 CZK / 1 parking space / night.
Parking of cars with LPG / CNG is not allowed in the hotel garage!
The height of the garage ceiling is 210 cm.
If our hotel garage is already occupied, we recommend you to park in parking house Libušina for extra cost, which is located 350m from the hotel.
On the day of arrival and departure, you can go by car to the hotel to take your luggages, check in and then park in the parking garage. Our reception will gladly help you.
Parking on the street in front of the hotel is allowed only to residents, based on a permit issued by the City Hall of Karlovy Vary.
If you will park your car on the street, you take the risk of being fined by a Police patrol, or immobilization of your car by a wheel clamp.